It's time to stop being reactive & start being proactive when it comes to your oral health
Your time and money are invaluable. So why waste it on reactive dentistry that will require recurring appointments to schedule restorative procedures that with undoubtedly cost more money? Start building your oral health foundation with preventative dentistry that delivers a healthy smile customized for you and your budget.

Rated 5-Stars by 450+ Clients on Google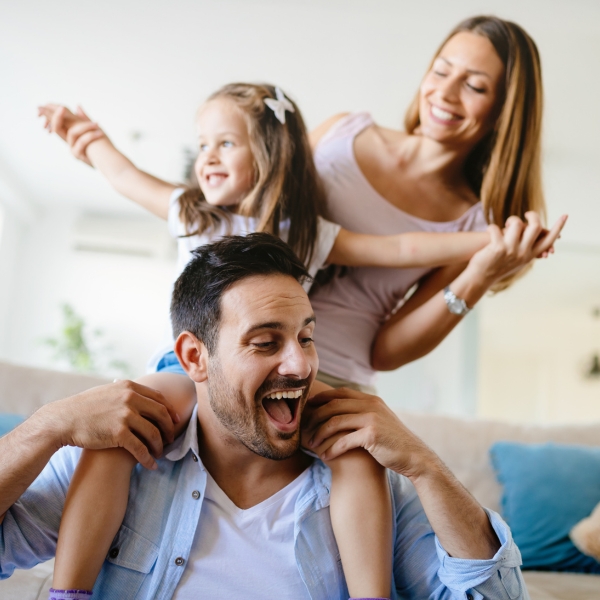 Reactive Dentistry Only Leads To…
More dental appointments

Expensive dental procedures 

Poor oral health 

Reduced confidence

Reduced quality of life 
Our Preventative Dentistry Services
Preventative Dentistry Helps...
Reduce Costly Dental Work

Cavity Prevention

Oral Cancer Screening

Proactive Care

Better Breath

Brighter Smile
I've been going to Dentistry For Life for a few years now and it has always been a great experience. Yesterday I visited their new office and it is beautiful. After I was done with my cleaning I got a coffee for the drive to work, perfect!
Abram H.
Patient
These people are amazing! They have an outstanding team - I have been using Dentistry For Life for about 4 years and I couldn't be more pleased. Dr. Dave' is the best dentist I have ever been to. I would gladly recommend them to everyone.
Jack B.
Patient
I had the most wonderful experience with their staff. Their professionalism and customer service is FANTASTIC!! They CARE!!! I will recommend Dentistry For Life to all of my friends, clients, and family.
James T.
Patient
They definitely make sure your teeth are clean and healthy! Without the stereotypical 'talk of shame' that I know other dentists do. They're great at not only explaining what's going on in your mouth, but also how to effectively fix it and keep on top of your routine!
Asher D.
Patient
Frequently Asked Questions
Preventative dentistry is the branch of dentistry that provides services that are essential to helping you build a foundation of good oral health. Things like thorough cleanings, detailed dental exams, digital x-rays, and oral cancer screenings are tools we use in preventative dentistry.
It's recommended to have your teeth professionally cleaned and have a dental exam completed by a dentist every six months. This will ensure good oral health, prevention of gum disease, and tooth decay.
Periodontal disease is both preventable and treatable. You can prevent periodontal disease by seeing your dentist regularly and continuing good oral hygiene practices like brushing teeth and flossing. Your dentist will be able to inspect the gums and help educate you on periodontal disease prevention.
Yes! Preventative dentistry can help get to the underlying issue of tooth sensitivity to determine whether or not the sensitivity needs medical intervention. Bad breath and plaque build up is targeted by preventative dentistry and thorough dental cleanings by professionals and in depth dental exams.
Protecting your teeth from decay includes maintaining a healthy oral hygiene routine like brushing twice a day, flossing daily, and seeing the denitst regularly. Other issues like bruxism, uneven bite and more can cause wear and tear on the teeth and need to be addressed with your dentist for an appropriate care plan.
Most dental insurances cover some or all preventative dentistry costs as it is medically necessary for your overall health.